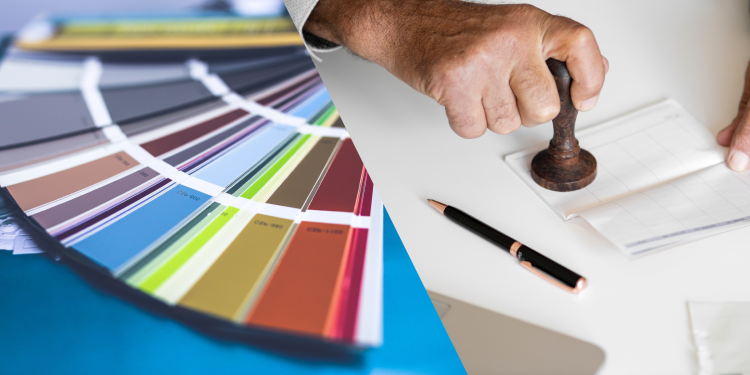 Chambers of Commerce are well known for bringing professionals together. The chamber convenes businesses, connections happen, and partnerships are made. Partnerships are crucial in starting, and supporting, small business in our community, and often, those partnerships happen behind the scenes. In Springfield, our small business community is connected in a web of support that leads to success and our chamber members take pride in the spirit of working together. Below, Springfield Chamber members Copy-Rite Printing and Citizens Bank were able to shed some light on those partnerships and explain how supporting other small businesses is good business.

Copy-Rite Printing
Linda Sitterley, manager of our local Copy-Rite Printing, described how her business fits into Springfield's community by serving as a resource for specific types of printing, and for small runs of print. "The printing process is becoming a bit of a dying art in this age of digital technology, and as a smaller shop, we still provide work like business cards, envelopes, invoices, those jobs that require printing that you can't do on a copier. And if we can't do it, we will find someone who can."
Notably, Sitterley mentions that providing these services has helped establish Copy-Rite as a community partner. Linda mentioned, "We have a great relationship with a lot of the local businesses here in the Mohawk area; we have helped with flyers, postcards, labels, marketing materials. Those things that keep all of us up front in the eyes of the community. We fill that marketing and small run niche that people need." Beyond that, working with small businesses is fun for the team at Copy-Rite. "We like to have customers walk in and call them by their name – letting those small businesses know that they're valued. That person starting a small business and only needing 100-business cards, we will do jobs like that because we know the importance of relationship. Continuity and relationship are highly valued here and among our customers."
"Continuity and relationship are highly valued here and among our customers."
Additionally, those relationships extend beyond just printing. Sitterley described how those connections within "The Hawks," a mohawk area business group, have led to work that Springfield can be proud of. She pointed to Copy-Rite's work with the City of Springfield on recent project in town, "At the Veterans memorial park, we were a part of the unveiling of both of the memorials. We were able to help the city with the printing on the marketing piece, and we were also able to go down and serve food to the veterans. That's what happens with our Mohawk group – we like to be able to serve where we can and when asked."
Citizens Bank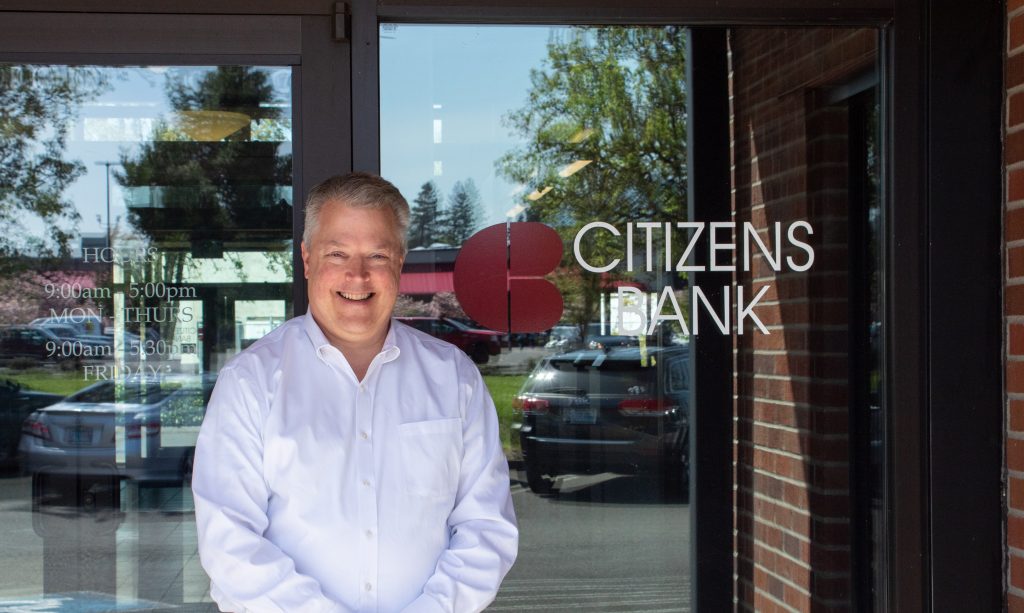 Finances are a key building block in the foundation of small business, and having a trusted partner is paramount. John Doty knows just how important trust and understanding are to small businesses from his years of work as a commercial loan officer at Springfield's Citizens Bank. Doty mentioned that trust is built through a variety of services offered to the small business community, "I work with businesses on loans, lines of credit, and more. And that is not just business loans, but equipment loans, real estate – really anything to help them run their business."
In working with customers to secure the finances needed to achieve their goals, Doty circled back on the notion that it is the relationships with these small businesses that drive success for both the business and Citizens Bank. John states, "Our goal is to build relationships that pass the test of time. Clients can expect consistency from us – how we listen, how we care, and match our products and services to their needs. That's not just loans, it could be depository and cash management services, or advice. If we sit down with a customer and they tell us what they need and what they want, we look to find the best outcome for them."
"Our goal is to build relationships that pass the test of time."
Finding that best outcome, and seeing those businesses thrive, is part of what makes John enjoy his work with Citizens Bank so much. Thinking back, he was able to mention a number of projects that made him proud. Specifically, Doty said, "Recently, I partnered with LCOG, and we helped a couple fulfill a life-long dream and helped them take the next step in their business. Small business is so important to our communities, and helping them grow, make investment, add jobs, and fulfill dreams are what we are about – that's what makes it fun."
---
For a full list of Springfield Chamber Member Banks, Credit Unions, and Printing Services follow these links: Banks, Credit Unions, Printing Services.