Lane SBDC: Proud to Serve Our Community and Grow Our Local Economy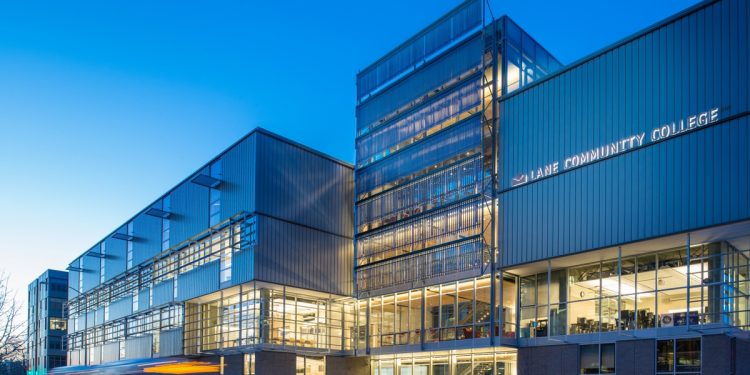 For more than 30 years, Lane Community College Small Business Development Center (SBDC) has helped local entrepreneurs start and grow their businesses. In 2018 alone, Lane SBDC provided more than 1,100 hours of free business advising, and more than 1,200 hours of instruction. The Lane SBDC team includes 8 advisors and instructors with more than 200 years of business experience among them. Specialty areas include arts, food and beverage, digital and basic marketing, startups, international business, small business management, innovation, intellectual property, finance and accounting. Lane SBDC advisors are supported by a professional staff, and backed by the infrastructure of Lane Community College.
SBDC has served a wide variety of businesses from personal fitness to food and beverage to mental health to the arts to niche manufacturing. "The basic principles of business are the same no matter what your business dream," said Suzanne Penegor, an SBDC advisor since 2008. "At the SBDC all of our advisors have broad business experience, but we refer clients to others on our team when their special skills may be helpful or they may provide a different perspective."

Business advising is supplemented by a robust list of course offerings on a wide variety of topics including:
contractor license exam preparation
accounting and financial
marketing and technology
start up and growth
Recently, offerings in the area of marketing and technology have expanded to meet the changing needs of business. Classes and workshops are offered day and evening and on different days of the week to try and accommodate busy business owners or those looking to start a business.

Recently, registrations for 'Your Business Plan Accelerator (BPA)' have exceeded capacity and a waiting list strategy has been employed. "A business run on instinct just won't be as successful as one following a well thought out business plan. Never mind that bank or other financing is next to impossible without a business plan," said Roger Wong, BPA instructor and Lane SBDC advisor since 2014. Clients agree. "The SBDC provided people with business experience to hear my ideas. They were particularly helpful in helping me to review my business plan," said Bill Bezuk, owner of The Eugene Backyard Farmer.
In addition to shorter term courses and workshops, Lane SBDC offers the SBDC's signature three-year Small Business Management program headed by MBA and business owner Gary Smith. Lane also partners with the State of Oregon, the Eugene Chamber of Commerce, Springfield Chamber of Commerce, Cottage Grove Chamber of Commerce, Florence Chamber of Commerce and other local agencies to bring specialty courses such as preparation for Society for Human Resource Management certification, and Notary Public seminars to the community.
For more information on classes and workshops or to set an advising appointment, call the Lane SBDC at 541-463-6200 or visit www.lanesbdc.com.