Exploring the State of Business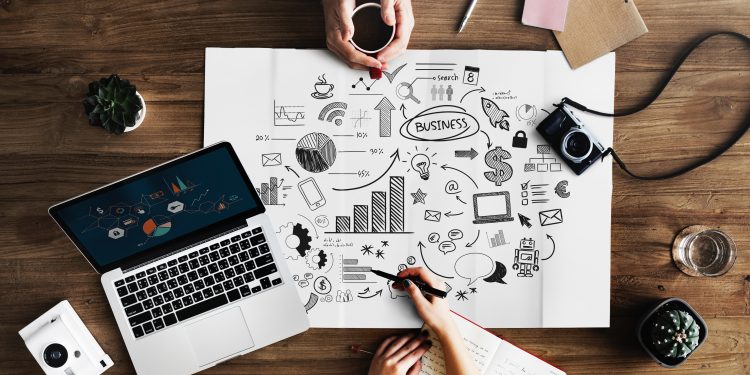 The business landscape is a tangle of challenge, risk, roadblocks…and opportunity. Navigating it is not easy. Many business leaders do not fully understand what they're up against, nor do they possess the knowledge and skills necessary to successfully make their way through it.
For the past several years the US economy has been booming with historically low unemployment and growing GDP. However, in recent months the outlook has begun to sour. Concerns about weakening job reports, ongoing trade battles, and the struggles of traditional retail are taking their toll. According to a recent survey by trend analyst Deloitte CFO Signals…
"84 percent of chief executives expect a downturn or a recession in the U.S. by the end of 2020, and 15 percent say they already see evidence of a downturn at their firms."
While macro-economic trends are hard to avoid at the local level, by staying informed about these trends, about opportunities and about resources available to them, businesses can position themselves for the best possible outcomes.
On June 4, 2019 the Springfield Area Chamber of Commerce is launching its inaugural State of Business Breakfast. The Chamber has brought together statewide leaders on entrepreneurship, small business and employment/economic trends:
Caroline Cummings, Executive Director, RAIN Oregon, will explore community-based approaches to building a region's entrepreneurial economy.
Mark Gregory, State Director, Oregon SBDC Network Office, will provide a summary of key small business assistance resources, including an overview of partner resources.
Josh Lehner, Economist, Oregon Office of Economic Analysis, will present the State's economic outlook, highlighting issues around jobs, wages, and housing.
The goal of the Chamber in offering this program is to provide regional businesses with a functional understanding of the landscape they are working in and the opportunities and resources available to support them in their growth.

2019 State of Business Breakfast
Tuesday, June 4
7:00-9:00 a.m.
LCC Center for Meeting and Learning, Bldg 19
$20 for Chamber members | $35 for non-members
Sponsorships are available – Contact Judy for info: (541) 746-1651
Contact Robert Killen with any other questions:
robert@springfield-chamber.org | (541) 746-1651